THE OFFICIAL WEB SITE OF THE

PALENVILLE   FIRE  DEPARTMENT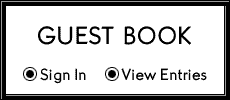 This page was last updated on: 6/9/2020
Check us out on Facebook for the most up to date photos and events.

Total Calls for the Year - 0

We would like to congratulate Firefighter/EMT Patrick Gallagher on being accepted  into the New Port News Fire Academy in New Port News Virginia. 

Make us Proud Brother...

Click 
here
 to see photos from this years convention
To all our members, as of June 1st we have resumed our normal drill schedule. We ask that you continue to use common sense in deciding to attend, if you feel sick or uncomfortable with being at the drill we understand and support your decision to stay home. The chiefs will be designing the drill around the attending membership so that we are able to maintain social distancing. The line officers look forward to working with everyone again and wish to thank everyone for the dedication and hard work you have put in during these hard times.