THE OFFICIAL WEB SITE OF THE

PALENVILLE   FIRE  DEPARTMENT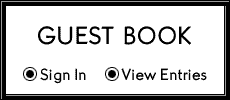 The Home of Rip Van Winkle

This page was last updated on: 5/10/2017
Palenville FD is now on Facebook!  Check out our Facebook page for the most recent activities and events.

Rope Rescue Tech class photos

are now posted here



For additional information on

Greene County  events and lodging, visit:                                    

Congratulations to Dan Sirianni as our St. Patrick's Day 20 Week Club Grand Prize Winner

The PFD Ski Team presented a check in the amount of $1,364 to the Sunnyview Rehabilitation Hospital this month in recognition of the care and treatment of Department President Ed Synan earlier this year.  The amount donated is a result of the winnings of the East Coast FF Ski Race.

A huge thank you to Chief Chip Spring and President Ed Synan as they both step down from their positions after years of service.