THE OFFICIAL WEB SITE OF THE

PALENVILLE   FIRE  DEPARTMENT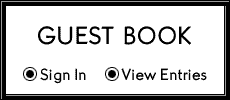 This page was last updated on: 9/15/2021
Check us out on Facebook for the most up to date photos and events.

Total Calls for the Year - 56

Great day for PFD while we remember 9/11. Excellent job by all!

Millennium Award - Best Overall

2021 Millenium Cup - Best Overall

Best Apparatus 13-20 Years

Best Auxiliary 11 or More In Line

Best Overall Auxiliary 

Best Appearing Unit 16-24

Color Guard 2nd Place (1st in Greene County)

Congratulations to Assistant Chief Philip Kenny and Kiskatom Fire Fighter Katie Christman on being named Greene County VFA Firefighters of the Year for Lifesaving efforts at a structure fire in January of 2021. Great job guys. Assemblyman Chris Tague is seen presenting NY State Proclamations.